Academic Partners
The Burgundy School of Business' Research Center (CEREN)

Research and pedagogic innovation to deliver excellence in teaching is a key activity of the School's faculty. In compliance with the School's mission statement, research is committed to the discovery and dissemination of knowledge relevant to management and entrepreneurship. Its main purpose is to supply the educational programmes with concepts, methods and tools enabling participants and business partners to assimilate entrepreneurial behaviour and best practices in management supporting sustainable development and performance.
Indian Institute of Management - Ahmedabad

The Indian Institute of Management Ahmedabad is considered to be the premier institute of management education in India. It has been granted a research Fund for undertaking research collaborations in microfinance. Currently three major research projects have been initiated under this project: Financial Flows of the Poor, Transformation Experiences of Microfinance Institutions in India and Documentation of the Experiences of Banks involved in microfinance.
Institut Français de Pondicherry

The IFP is a research centre of the French Ministry of Foreign Affairs. It carries out research and organises technical and training missions in South and South-East Asia in three fields: indology, social science and ecology.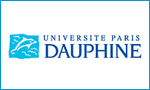 Université Paris-Dauphine, established in 1968, is a centre of excellence in research and teaching in the field of public and private organizations and their environments.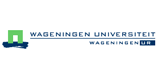 Wageningen Universiteit is a leading European university in the fields of nutrition and health, sustainable agricultural systems, environmental quality and in the processes of social change.